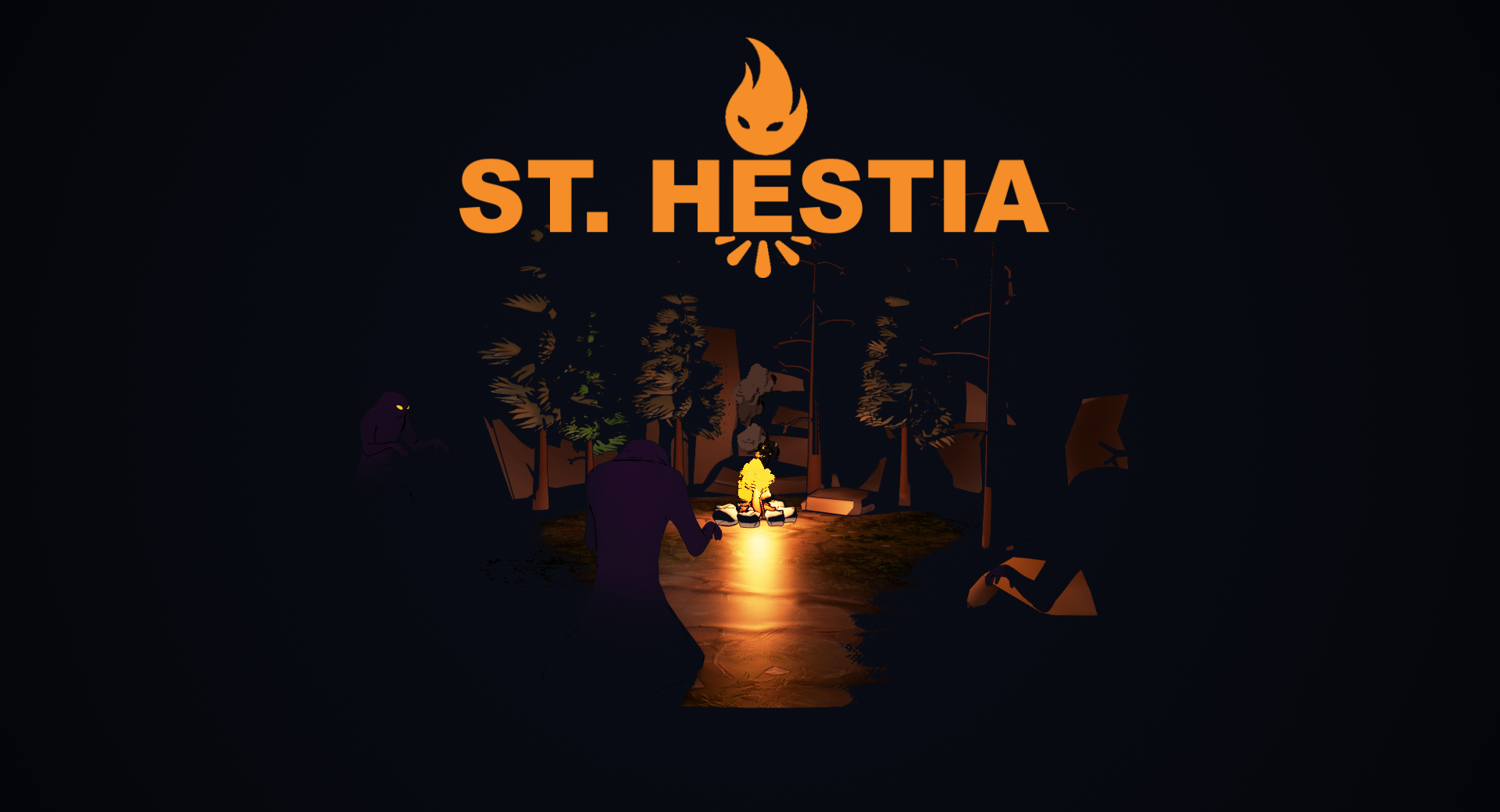 ST. HESTIA
A downloadable game for Windows
G A M E
Ghostly creatures lurk in the eerie forests of St. Hestia. To survive the night, you will have to keep your campfire alive by collecting firewood from the surrounding forest. But be careful - the phantoms will extinguish your Bonfire as they approach it.
Collect resources, feed your fire, chase away the ghosts with your torch and don't get lost in the dark.
Collect resources to feed your bonfire!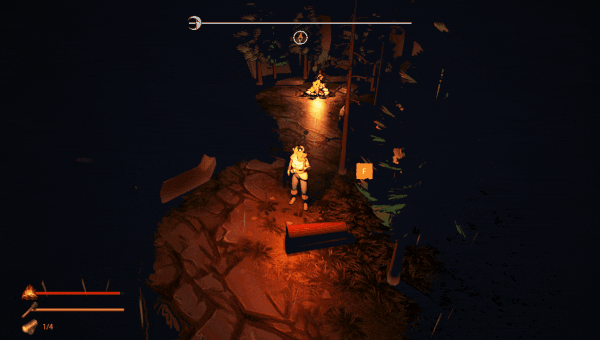 Chase away the fiendish ghosts!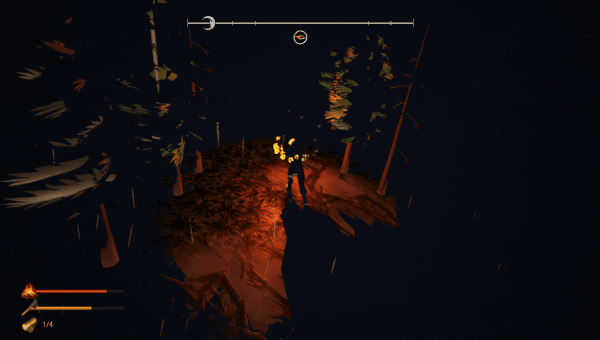 Keep track of your overall statistics!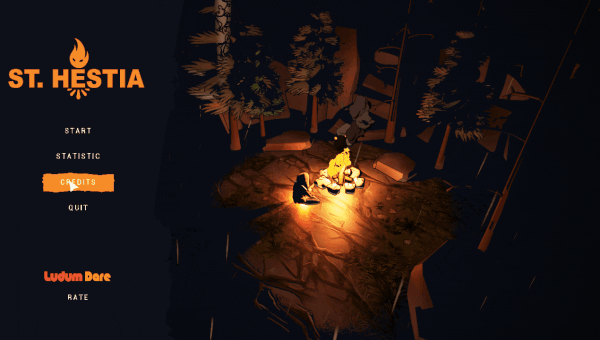 ... but don't get lost in the dark!
St. Hestia is a contribution for the Ludum Dare 46 (Project Page) Game Jam and was made within 72 hours.
C O N T R O L S
Keyboard
| | |
| --- | --- |
| WASD | Movement |
| LMB | Torch Attack |
| F | Interact |
| ESC | Menu |
Controller (PC/XBOX)
| | |
| --- | --- |
| Thumbstick | Movement |
| X | Torch Attack |
| A | Interact |
| ⯇⯈ | Menu |

C R E D I T S
Josef Buchner (Ludum Dare)- Game Design | Programming | UI
Johannes Monsch (Ludum Dare) - Game Design | Environment Art | VFX | 2D Art
We are a newly founded indie studio from Bavaria in Germany, called Sleeprunner Studios. In the coming week our social media accounts will go live and we will regularly publish updates about our very first project. If someone is interested in staying up to date or just want to support us, you can find us here: Sleeprunner Studios on Twitter - Thank you for your support!
The music was composed and arranged by Kevin McLeod:
V 1.1 U P D A T E
Since our team had lots of fun developing our Ludum Dare entry St. Hestia, we decided to deliver a massive post Gamejam update!
We received a lot of feedback for our game and dealt with most of it.
Major Changes
Main Character Model - We have found the time implemented our main character Vesta. Now she can finally smash some of them ghosts and protect the campfire on her own.
Complete Menu Overhaul - The menus and UI elements ingame got a complete graphical overhaul. There are now buttons, backgrounds and HUD popups in a style that suits the game well.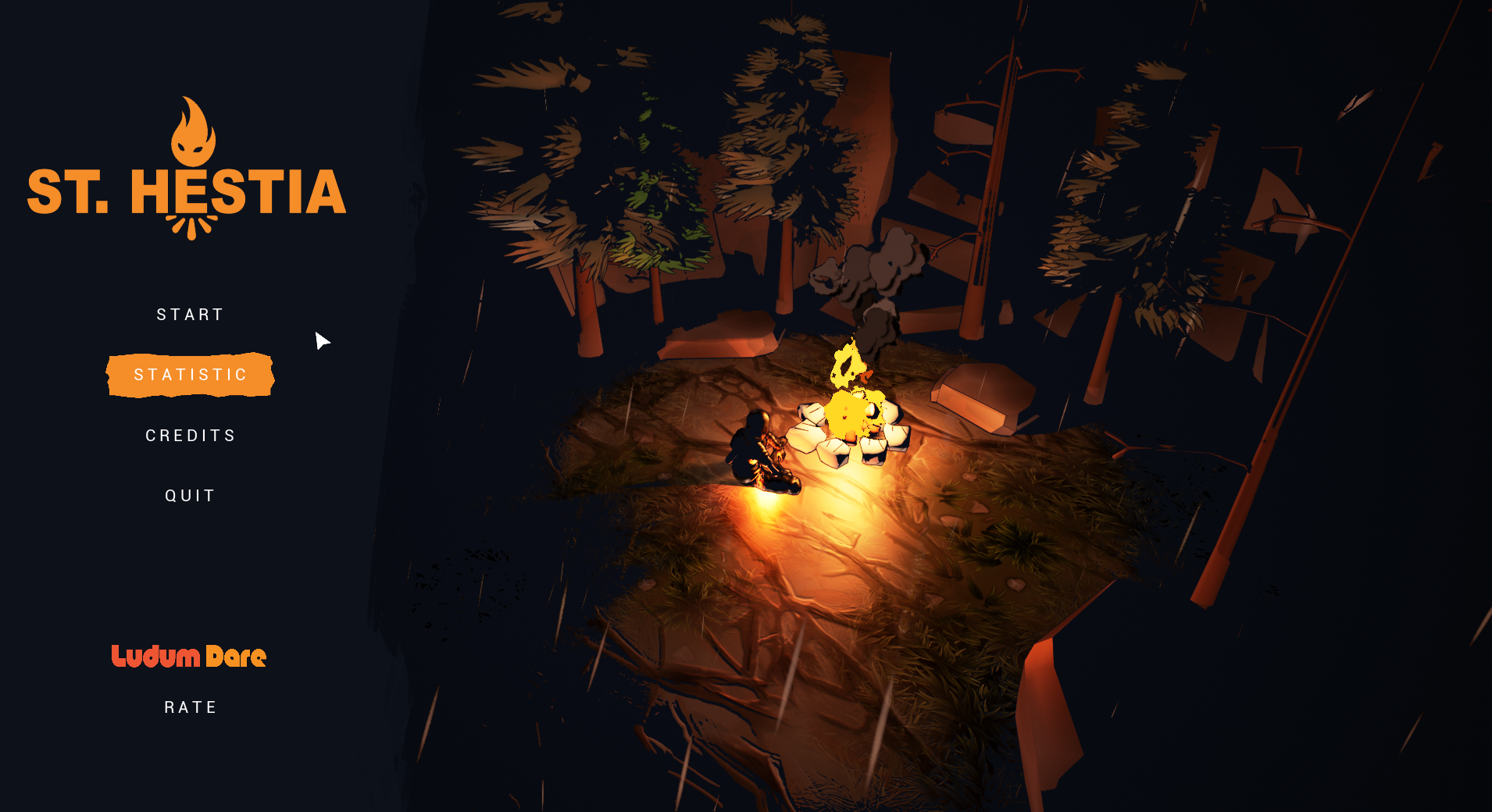 Global Timer - After a few tests and a lot of feedback, we decided to shorten the timer to six minutes (for now). This should result in a different game feel. The value might be adjusted after a bit more testing.
Compass - Some of you got lost in the woods, so we implemented a compass for you. The widget always points in the general direction of the campfire, which makes it a lot easier to find your way back.

32-Bit Version - From now on you can download a 32-Bit Version, too.
Minor Changes & Bugfixes
Blocking Volumes added - The level has got some additional blocking volumes that make it impossible to fall off the map.
Convenience Buffer - Our Convenience-Buffer has been shortened, so from now on you have to take care of your bonfire even more.
Ingame Music - The ingame music plays now in a loop.
Interact Widget - The interact widget has been embellished.
Custom Cursor - The game has now a custom cursor - Bye, Windows default cursor.
Desktop Icon - The game also has Desktop Icon now.
T H A N K Y O U
After that being said we want to thank you for all the positive feedback we received.
If you encounter any more bugs, feel free to message us.
Thanks for playing St. Hestia - It means a lot to us!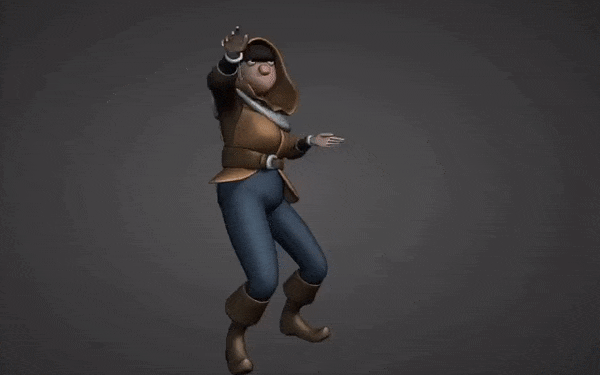 Download
Click download now to get access to the following files: